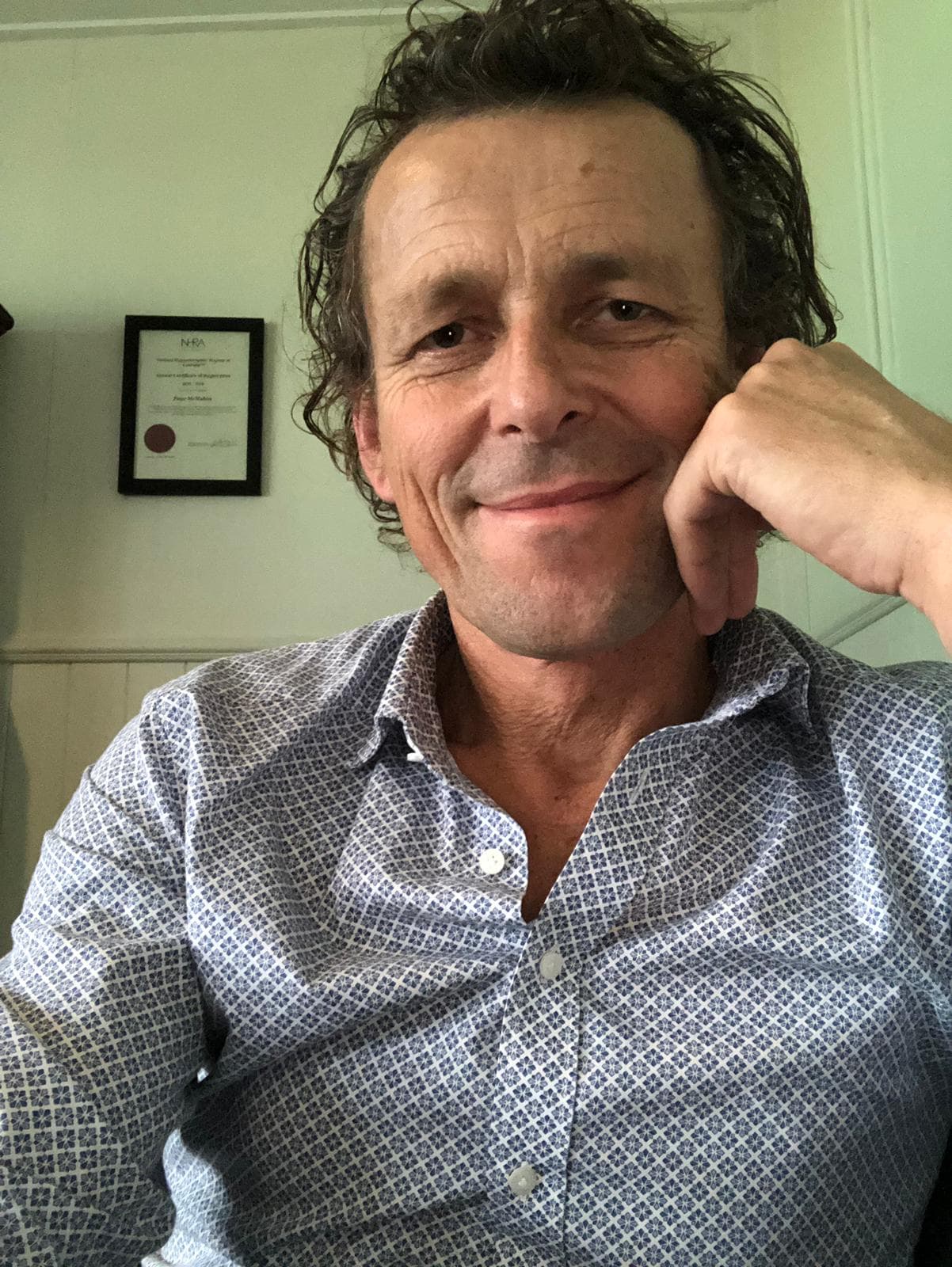 Psychotherapist & Hypnotherapist in Brisbane
You can feel secure, professionally cared for and confident of a good result when you take advantage of my 18 years experience in Psychotherapy and Clinical Hypnotherapy. Many people who sought my help in the past felt they were clutching at straws in their efforts to find a therapist they could trust and rely upon.
I have been in practice since 2002. In that time, I have helped nearly 3000 people to overcome a range of issues.
I have been an invited guest on both radio & television to share my knowledge on Phobias, Fears and Weight Control.
I am a recognized supervisor with The Australian Hypnotherapist Association and The Institute of Clinical Hypnotherapy & Psychotherapy.
I help you to permanently resolve your issue and to be in control.
Through my professional and caring help, you will be able to be free from what it is that is currently concerning you. You will be able to live your life free of your problem. I offer Skype sessions for people who live far away from my clinic or who find it difficult to get to me.
Is it for you?
My extensive experience in helping people has enabled me to develop powerful protocols that work.That same experience has given me the ability to be flexible and to adapt to your needs as an individual. I integrate Hypnosis, Mindfulness, Analytical Psychotherapy & Cognitive Behaviour Therapy. I keep abreast of the latest findings in neuroscience which helps me to provide you with practical and effective techniques to take back control. My continually expanding knowledge, experience and unrelenting desire to help you is what I offer; so you can be free from your fears and concerns. To find out how I go about helping you, please click here
Make an appointment by calling 0404 136 553.
Skype sessions are also available.
Please call Hypnotherapy Queensland on 0404 136 553 to find how I can help you to overcome your issue.
Your call is completely confidential and there is no obligation.
Sincerley,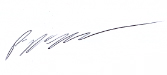 Peter McMahon gave me a great deal of focus and clarity. Because of this I am finding myself doing things I could not have faced without his insight and knowledge. He's such a gifted hypnotherapist and immediately made me feel comfortable. He gave me the push I needed to finally become the person I've always known I could be and it feels reat! I now keep on track and have a strong sense of empowerment which has enabled me to become a more effectual and dynamic speaker. I even find myself now volunteering for presentations at the office because I don't have the fear or anxiety that I used to have. I know that Peter can help others as he helped me.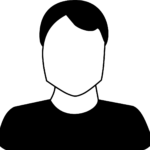 Peter McMahon gave me a great deal of focus and clarity
Mark Reese
This was probably one of the best choices I've ever made in my life. I have a lot more control now. I felt an immediate connection with Peter and didn't feel I was in a "session" but rather like listening to a long lost friend. Through his help I am now growing in a positive direction. He has truly has helped me control my social phobia and panic attacks. I can now knock down those negative thoughts which imprisoned my mind by now being equipped with this new empowerment. Each social gathering became easier and easier. I feel dramatic results and I am well on my way to having a normal life being free of this phobia. This has changed my life!
I have a lot more control now
Kiley N.
When I first came to Peter McMahon, I came as a broken man from past struggles. Since seeing Peter for the past year, my finances have picked up, I've gotten back into my hobbies and I'm losing weight. I have more options now to choose from in determining my destiny. I never thought I could come back from where I first was, but now I'm starting to plant flowers in the garden of my soul instead of just picking weeds.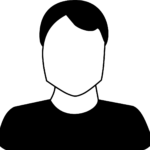 I've gotten back into my hobbies and I'm losing weight
Christopher
Hi Peter Does hypnotherapy work? Yes it does. Thank you very much for your help and support and bringing my life back on track. I had hoped for some improvement in my well being after my sessions for tinnitus and hyperacusis with you and I wasn't disappointed. Although my tinnitus and hyperacusis are still with me, I feel you have restored the confidence in myself and I no longer have depression and anxiety. I feel I am able to take things more in my stride. With your help Peter, I quite like being me again. I will and have recommended you to people, particularly other tinnitus sufferers.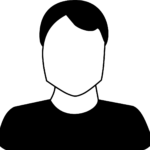 Thank you very much for your help and support
Chris
I have smoked on and off for the last 22 years. I enjoyed smoking but I knew if I kept smoking it would kill me. I know smoking is bad for me and I have tried many times to give it up, to no avail. I have used all sorts of mechanisms to try and stop including patches, nicotine gum and willpower. Nothing ultimately worked and the mood swings, irrational temper and sheer pain of trying to quit seemed insurmountable. I turned to Hypnotherapy as a last resort and I considered it to be a bit 'alternative'. I only tried it as a promise to my partner. I am so glad I did. The results are simply amazing. No pain, no mood swings, no irrational tempers and no cravings! I walk past smokers on the street and hold my breath to avoid having to breathe in the stinky smoke. I avoid smokers and have absolutely no desire to smoke. My sense of taste & smell has returned to an amazing degree, my bank balance is happier, my clothes don't stink and my partner is happy with me. This is a painless process which worked for me instantly. I recommend Peter McMahon's Hypnotherapy treatment for smoking wholeheartedly and without reservation. Do yourself and everyone who loves you a favour and do it. You won't regret it.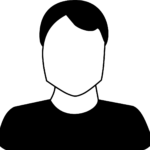 The results are simply amazing. No pain, no mood swings,
Mitch Brigg (Non-Smoker)
Dear Peter, Firstly I cannot thank you enough for giving me back my life. I had been smoking for 28 years when some work colleagues decided they were going to give up smoking and because one of the ladies had tried hypnosis before and said it worked that was how they were going to give up. I am their manager and had been encouraging them to give up for some time and seeing as they were now going to I thought I would go along for some support and play an active part. Because I had tried many times over the years to give up and failed I really didn't hold out much hope for anything working for me and had really come to the conclusion that I would just die a smoker but at least I was showing support for my colleagues. As you know we came down for our session, I really didn't know what to expect as I have never had hypnosis before but it was a very pleasant experience, you understood the problems faced by smokers and put me at ease about overcoming the cravings. When the session finished and we went outside I thought it was strange because I still felt like a smoke but because I had already spent my smoking money on the session I thought I would at least try for a week. In the early part I would think could I have a smoke but something would stop me from even touching one. On April 19th 2006 it will be 2 years since I have had a smoke which is exactly the day I walked out of your office, I have honestly never had cigarette from that day and my family are amazed because I was such a heavy smoker. It wasn't easy, I would recommend to anyone buy the CD we listened to it a couple of times at work but every day gets better, even after one week I was able to have a morning coffee or be amongst smokers at a hotel and other people smoking didn't bother me. I have put on a little weight since that I am working on but my health has improved dramatically, I feel so much better and I am free now to choose what I put in my body, I am not controlled by an addiction and I never will be. Again thank you so much, I would recommend to anyone at least try hypnosis it's a small price to pay for a better quality of life. My contact details are below if anyone would like some encouragement.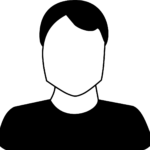 I cannot thank you enough for giving me back my life.
Boyd Webb